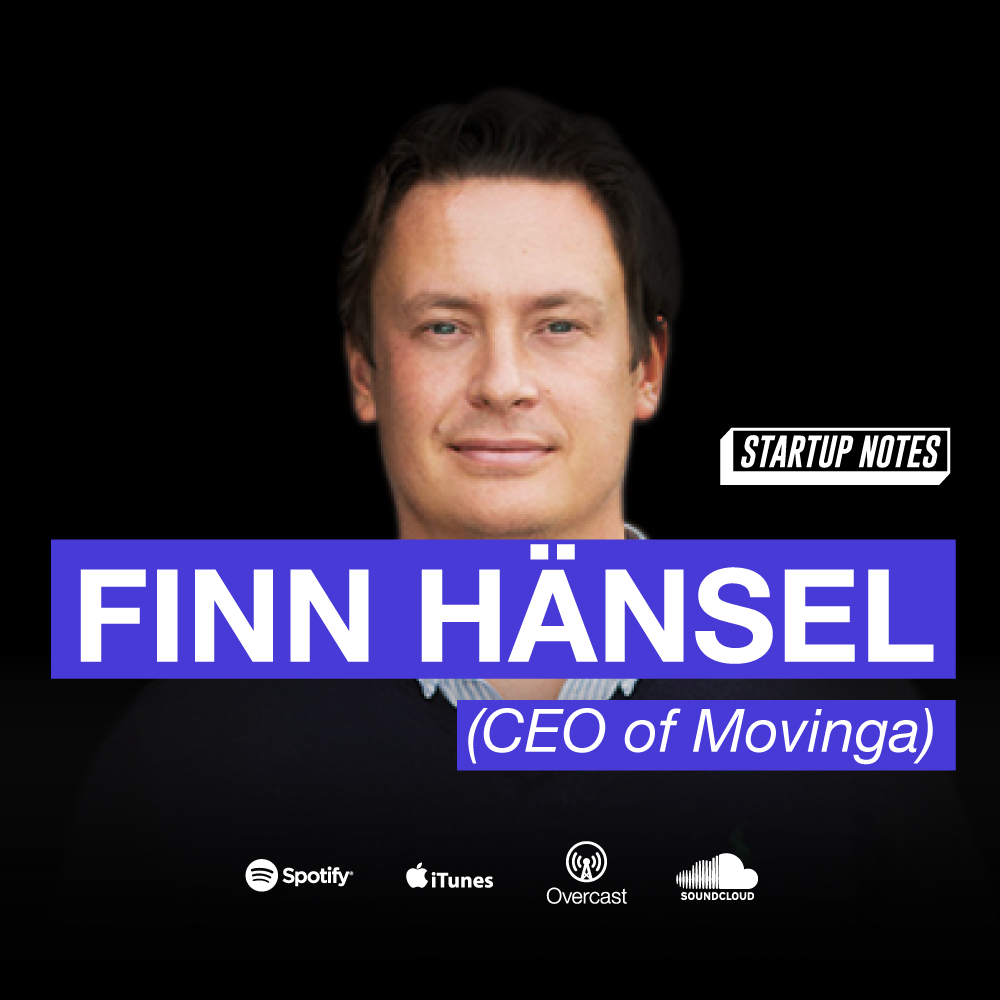 Finn Age Hänsel is one of the most notable personalities in the German startup scene. Based in Berlin, he is Managing Director of Movinga - an online startup that was founded with the ambition to globally disrupt the moving services industry and is backed by renowned investors like Earlybird Venture Capital, Index Ventures and Global Founders Capital.
Before joining Movinga in 2015 and turning the struggling high-growth startup around, Finn was MD of EPIC Companies (a company builder). Prior, he made a name for himself as Co-Founder of THE ICONIC (Australia's biggest online fashion retailer), which he built up for tech powerhouse Rocket Internet in Sydney. Since 2013, Finn is also Co-Founder of a craft beer brewery called "Berliner Berg".
In this episode, we are discussing with Finn the different phases of a startup's lifecycle, how to manage a turnaround when your company is struggling, and why founders should not focus too much on their competitors.
This is the full list of topics that we discussed with turnaround expert Finn Age Hänsel:
[00:37 – 05:21] Introduction of Finn and his professional background
[05:22 – 08:07] Finn's recommendation on working in consulting before becoming an entrepreneur
[08:08 – 11:02] Why the moving services industry is one of the most exciting ones for Finn
[11:03 – 16:15] On managing the turnaround of a struggling startup
[16:16 – 21:05] How to find the right balance between growth and building a robust organization
[21:06 – 24:47] How Finn managed the turnaround of Movinga
[24:48 – 29:18] On the partial takeover of Move24 after it folded
[29:19 – 35:00] Why founders shouldn't focus too much on their competitors
[35:01 – 37:22] Finn's best advice for aspiring entrepreneurs
[37:23 – 39:32] Recruitment opportunities at Movinga