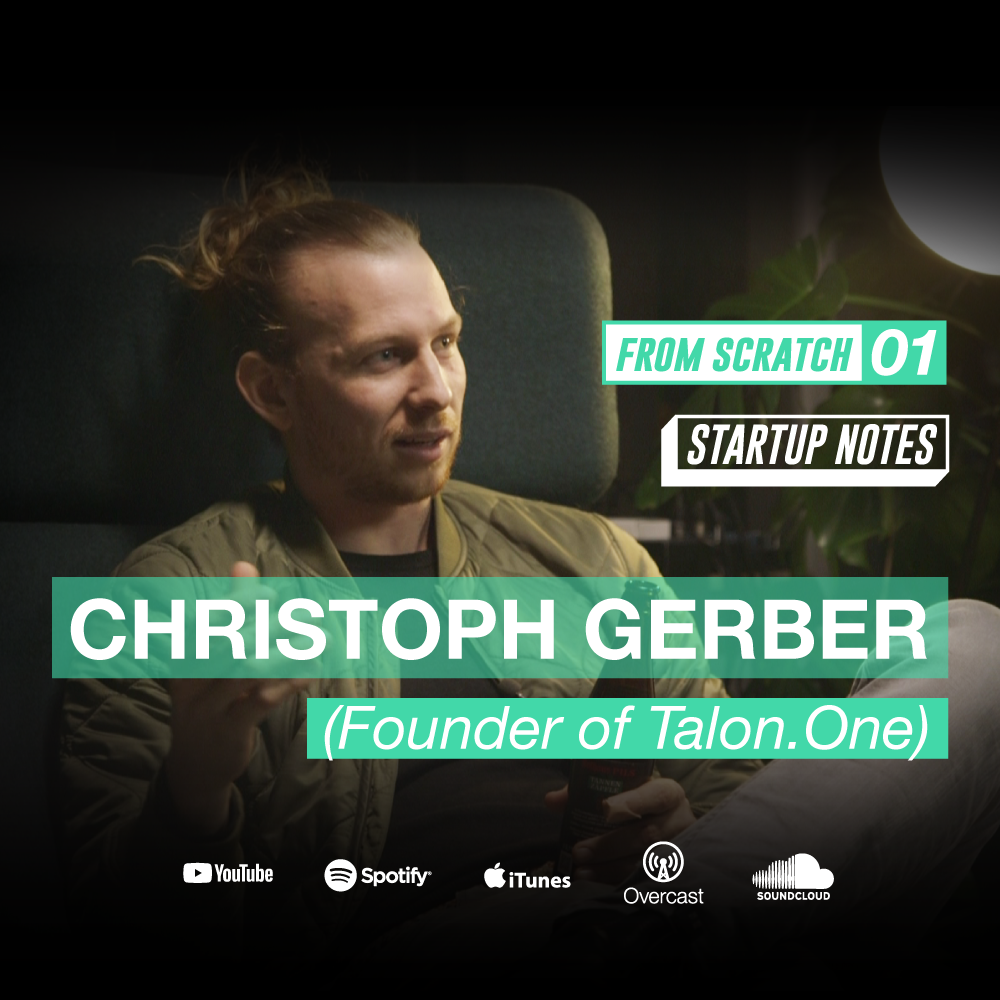 Christoph Gerber belongs to Germany's best-known tech entrepreneurs. Back in 2009, he started Lieferando — one of the first online food delivery startups in Germany. In 2014, Christoph and his co-founders sold the company for €62.9M to the Dutch Takeaway.com Group, which went public only two years later for a valuation of almost €1B. Only shortly after selling Lieferando, Christoph already started from scratch again by founding Talon.One - a SaaS company with a powerful API that enables businesses to create, manage and analyze promotional marketing campaigns.
On 27 March 2018, Startup Notes hosted the first event of its new "From Scratch" masterclass series on digital entrepreneurship in collaboration with Digital McKinsey. Hosted at the McKinsey Experience Studio in Berlin, moderator Christian Miele (Principal at e.ventures) and Christoph Gerber together took a deep dive behind the scenes of the often glorified tech world.
In this episode that was recorded at the event, Christoph demystifies entrepreneurship by sharing insights on how he started Lieferando and takes a sweeping swipe at what he calls "Rocketpreneurs" (life-style entrepreneurs) who either found a company just for the fame or the money. He discusses good and bad reasons to start a company as well as how important it is to take breaks. This episode is brought to with the support of Business Punk.