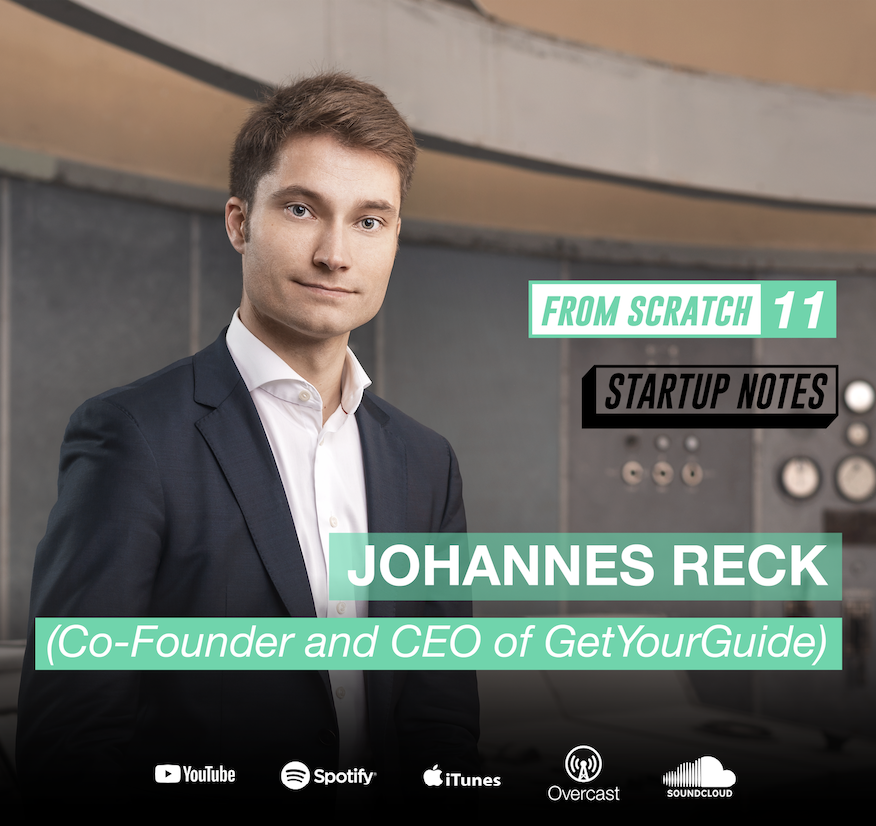 In our 11th #FromScratch masterclass, Johannes Reck (Co-Founder & CEO of GetYourGuide) taught our audience how to grow and scale fast.
Johannes is one of Germany's premier startup founders. As Co-Founder & CEO of GetYourGuide, he has built a truly global a tech unicorn out of Berlin over the past 10 years. Recently, the travel startup raised one of the largest financing rounds the tech scene in Europe has seen so far by collecting $484m in its Series E led by SoftBank. Based on a personal need, Johannes founded GetYourGuide by chance when he was still at university with the original intention to pursue a career in academia. Having evolved from an idea of a group of students into the leading booking platform for attractions and activities that serves millions of travelers anywhere in the world, Johannes credits especially to the team's attitude for "infinite learning" at a high speed.
In this episode, moderator Christian Miele (Partner at e.ventures) and Johannes discuss the right timing for starting to grow quickly, share best practices on how to accelerate growth, analyze the roles of product and marketing, and define what kind of people a company needs to scale as fast as possible.
------
"From Scratch" is an exclusive series of masterclasses produced by Startup Notes and McKinsey Digital in Berlin that brings together Europe's top entrepreneurs, investors, and innovators to give exclusive lectures on digitalization.