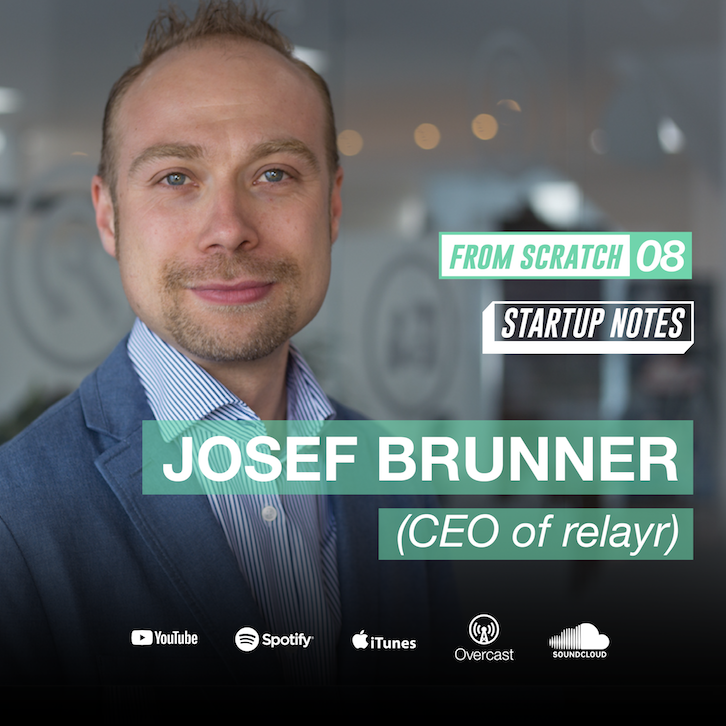 In our 8th #FromScratch masterclass, Josef Brunner (Founding Investor & CEO of relayr) taught our audience how to leverage corporate-startup partnerships.
Relayr enables its clients to digitize physical objects for harnessing the power of the Internet of Things. In 2018, the startup was sold to Munich Re (Group) for €300M. Partnering with corporations has been key for its success.
In this episode, Josef and moderator Christian Miele (Partner at e.ventures) discuss the criteria to evaluate the suitability of corporate partnerships, the right timing for starting such collaborations, and what the common reasons for failure are.