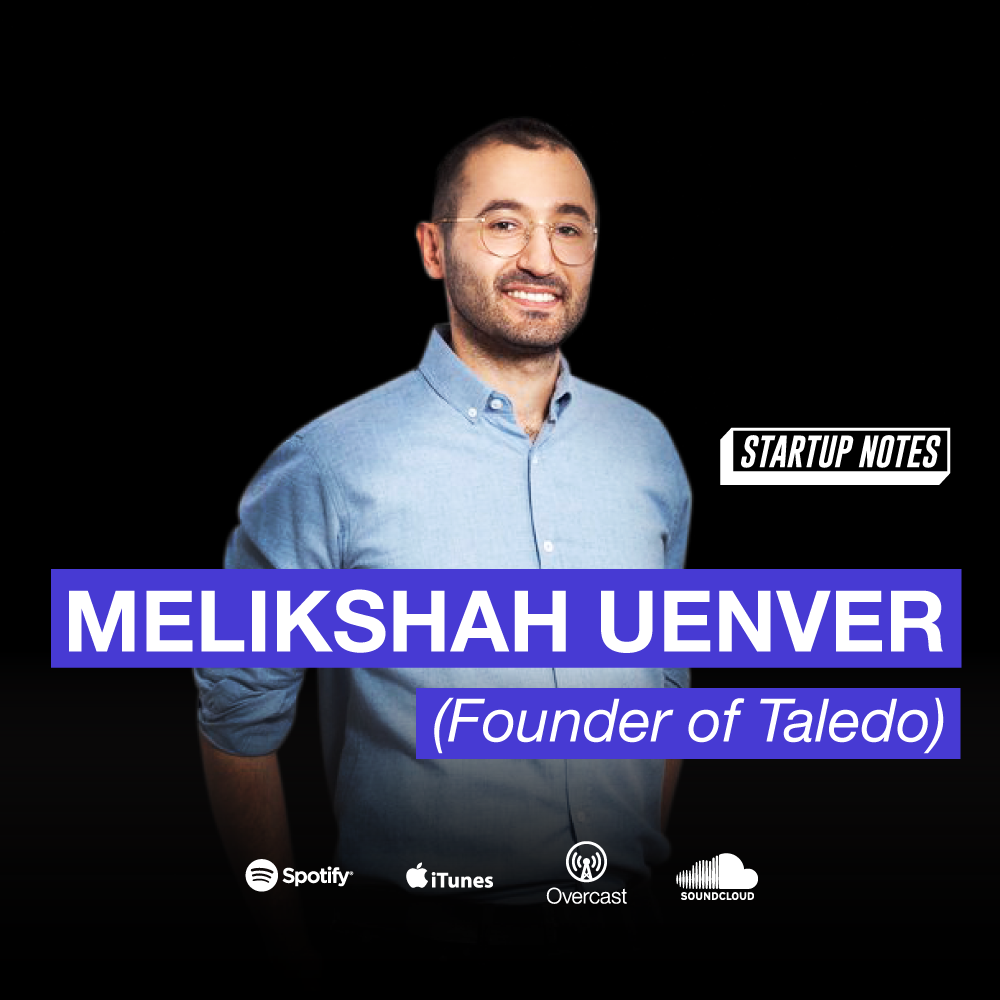 Melikshah Ünver is the CEO and Co-Founder of Taledo, a curated online recruiting platform that connects top 10% talents with the best open positions in Germany's digital startup ecosystem.
After working as a consultant and heading the Group Development sector of well-known HitFox Group in Berlin, Melikshah and his co-founders wanted to start their own venture and founded Taledo to help ambitious professionals find digital roles at market-leading companies.
In this episode, we are discussing Taledo's approach of matching applicants with the right employers, the state of the art of recruiting for startups, and the needs of ambitious talents today.