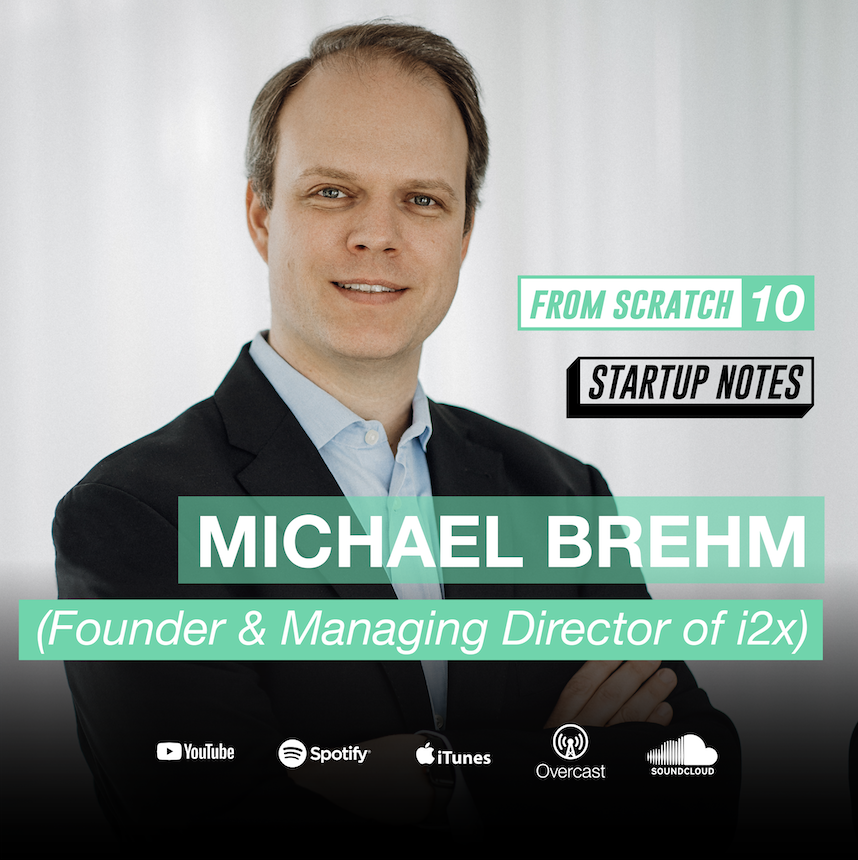 In our 10th #FromScratch masterclass, Michael Brehm (Founder & CEO of i2x) taught our audience how to build a sales-driven organization.
Michael Brehm is one of the most influential people in the German startup scene. As former Executive Director and investor at social network startup studiVZ, he left his mark already in the early 2000s. Over the course of his career, Michael has built several companies, successfully sold some of them to Google and eBay, and taken one venture public. Michael is one of the cornerstones of the Business Angel scene in Germany, having invested in more than 50 startups and being the launchpad for a lot of entrepreneurs. He is also a Partner at VC firm Redstone, which has helped corporates to invest in over 200 tech startups. In 2017, Michael decided to found a new tech company himself: With i2x, he is leveraging his renowned expertise in sales and marketing, bringing real-time AI-powered speech analytics to companies for improving their sales calls.
In this episode, Michael and moderator Christian Miele (Partner at e.ventures) will elaborate on why sales is a numbers game and how you can build the right sales funnels in an organization. Michael will share best practices of building sales teams including setting up efficient structures and the right KPIs, creating incentive schemes, and how to train and motivate a sales team.
------
"From Scratch" is an exclusive series of masterclasses produced by Startup Notes and McKinsey Digital in Berlin that brings together Europe's top entrepreneurs, investors, and innovators to give exclusive lectures on digitalization.