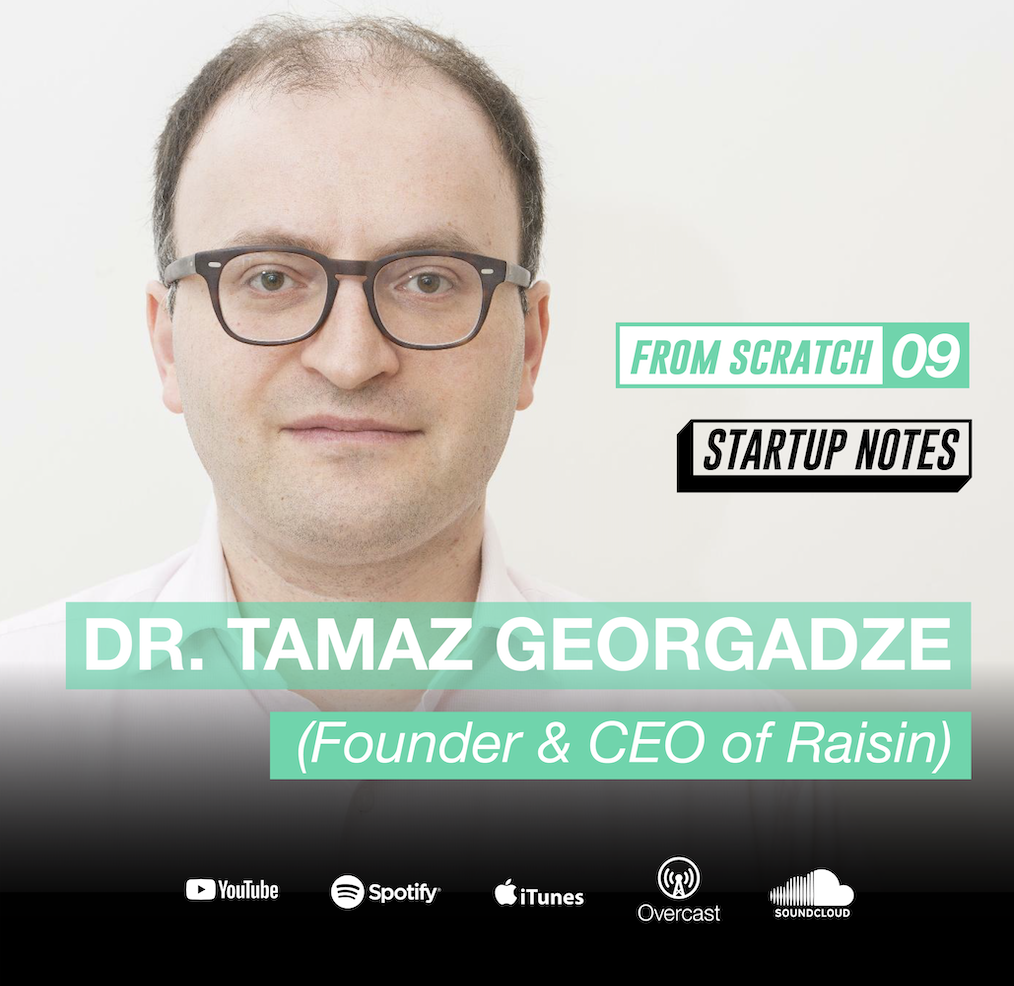 In our 9th #FromScratch masterclass, Tamaz Georgadze (Co-Founder & CEO of Raisin) taught our audience how to build a sustainable high-performance culture.
Backed with more than 170 million EUR by prominent VCs like Index Ventures and corporates like PayPal, the FinTech startup is the leading European marketplace for investments and deposits. More than 10 billion EUR have been deployed by Raisin's customers throughout Europe since the startup was founded in Berlin in 2013.
In this episode, Tamaz and moderator Jan Miczaika (Partner at HV Holtzbrinck Ventures) - who kindly jumped in for our usual host Christian Miele (e.ventures) on short notice - discuss how to build a sustainable high-performance culture in a startup. The two elaborate on how first employees shape a company's DNA, how to create high-performing teams and increase internal efficiency, as well as the importance and ways to measure your company culture.
------
"From Scratch" is an exclusive series of masterclasses produced by Startup Notes and McKinsey Digital in Berlin that brings together Europe's top entrepreneurs, investors, and innovators to give exclusive lectures on digitalization.