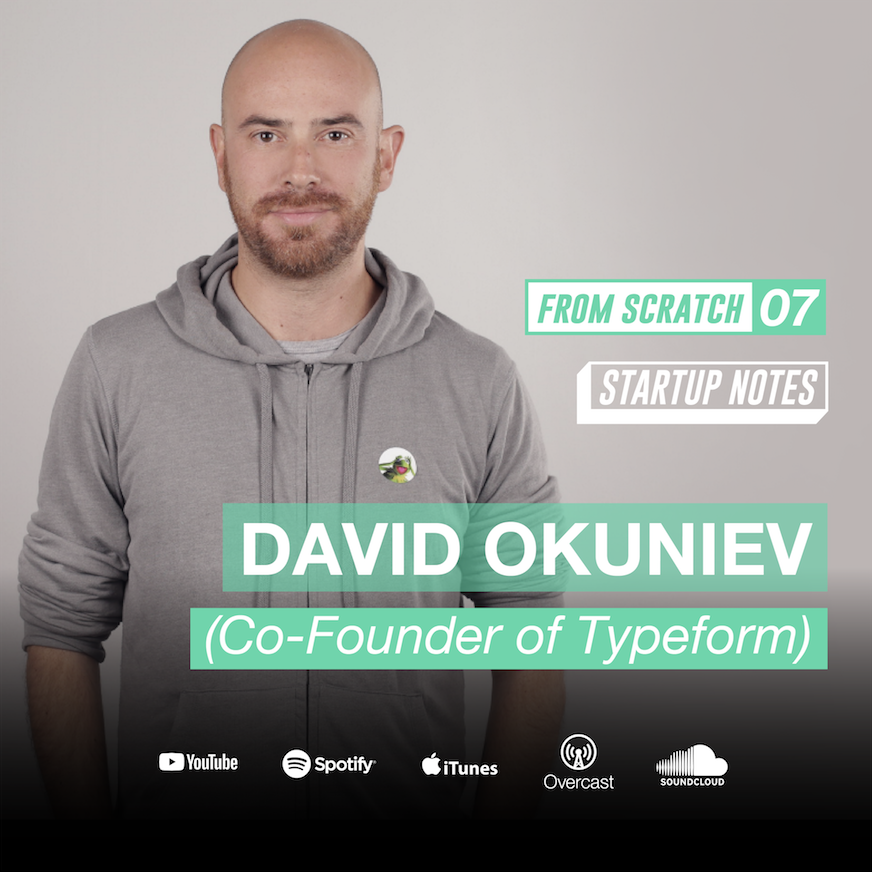 In our seventh #FromScratch masterclass, David Okuniev taught our audience how to build a product that users love.
David is Co-Founder of Typeform. Based in Barcelona, the startup is making the filling in of forms and surveys awesome by helping users to collect data in a conversational way. A passionate creative and musician, David is a full-fledged product designer specialized in UI & UX design. As technical director for the product, he focuses on further developing the successful SaaS platform. Typeform has raised more than $50M in funding from investors like Index Ventures since it was founded in 2011.
In this episode, David and moderator Christian Miele (Partner at e.ventures) elaborate on the approach of designing for a "human experience" (HX), the right data for assessing your product-market fit, and how to align your team to deliver a product that customers build an emotional relationship with.